Tired of your old car? Its paint has begun to fade off and it's already showing some scratches and dings.  Still, you can't afford a new one yet? It might be time for you to start thinking of changing its color. Maybe you have already thought about it, but money is always an issue.
Let's face it, even when your car's engine is working perfectly just by the elements mentioned before, your car's value will decrease significantly. Instead of feeling proud of your ride, you might feel sad as you notice it's growing old.
Well, don't allow it to become a reflection of yourself. We are all aware that a new paint job is pretty expensive, but at Big Dog Wraps we have the perfect, affordable solution for you.
Restore Your Car's Appearance
Give new life to your car, making it look brand new with Big Dog Wraps. Our company is your source for high quality, creative and affordable vehicle wrap solutions.
Big Dog Wraps and Graphics will wrap your car in any color you like, but not only that, we can do wrap combinations in different colors and add matte effect or texture to your custom wrap. Our advanced printing technology means you get a premium, high-gloss finish that emulates a custom paint job.
Choose the Right Color For Your Model
According to a Forbes article, some car colors can bring more money back to an owner at trade-in time than others. The article states that according to an analysis of over 20 million used car listings from the 1981 through 2010 model years, a yellow car that originally cost $20,000 can be expected to retain about $1,500 more of its value after five years than exactly the same car painted black.
The analysis was conducted by the Boston-based used-vehicle website iSeeCars.com. Here is a list of cars in the various colors of the automotive rainbow stack up in terms of their average depreciation rates after five years of ownership:
Yellow: 26.2%
Orange: 27.6%
Green: 31.3%
Teal: 31.4%
Red: 31.7%
Beige, Brown, Gold: 33.3%
Average: 33.6%
Blue: 33.6%
White: 33.7%
Silver: 34.0%
Gray: 34.2%
Black: 34.4%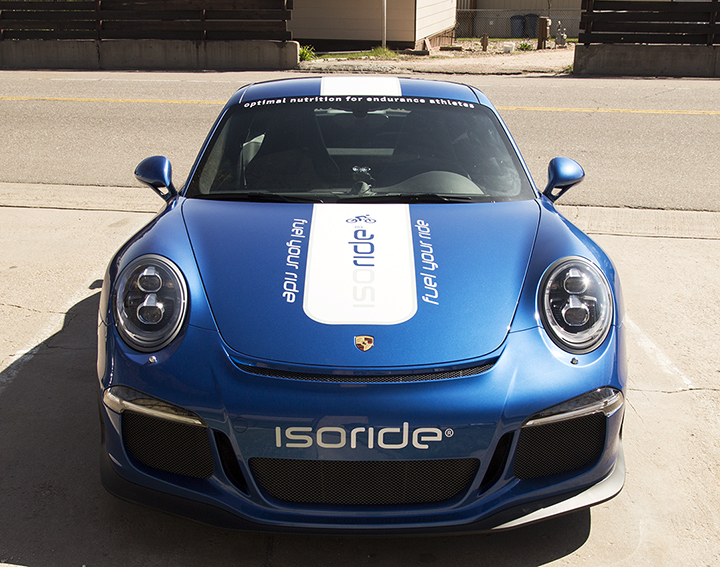 It doesn't matter if you are considering reselling your car or keeping it for a few more years. Feel proud again as you drive through Colorado streets. Avoid your car's original paint to wear off and give it a cool, modern look. Upgrade its appearance, keep it beautiful and shiny with Big Dog Wraps.
Call us today, let us know what's on your mind and get a free quote on your project. Feeling creative? Excellent, we can create exciting, unique, custom car wrap designs.
Choose between a full paint car wrap or a creative custom design. Big Dog Wraps is all about uniqueness. Give us a try!