When it comes to branding and making a mark in the corporate landscape, visuals play a paramount role. The essence of a business can be captured and broadcasted effectively through aptly designed and positioned Business Signs. At BIG DOG Wraps & Graphics, we understand the significance of this visual communication and strive to provide businesses with the very best in signage solutions.
The Power of Business Signs
In the competitive marketplace, having a strong brand presence can make or break a business. Business Signs act as silent yet powerful brand ambassadors, conveying your message, ethos, and uniqueness to the world.
First Impressions Matter: Often, your sign is the initial touchpoint a potential customer has with your brand. A well-designed and positioned sign can captivate, inform, and invite.

Consistent Branding: Business Signs help in reinforcing your brand identity, ensuring you're always in the minds of your customers.

Reach and Visibility: A strategically placed sign can enhance your business's visibility, ensuring you're noticed by all who pass by.
Why Choose BIG DOG Wraps & Graphics for Your Business Signs?
Unparalleled Experience:
Operating since 1996, we have mastered the art and science behind creating impactful Business Signs. Our 38 years of combined experience speaks for our quality and dedication.
Unmatched Quality:
Utilizing state-of-the-art equipment and the finest materials, our signs are not just visually appealing but also durable and long-lasting.
Tailored Solutions:
We believe every business is unique. Our dedicated team works closely with you to understand your requirements and vision, ensuring the end product resonates with your brand's ethos.
Fair Pricing:
Quality Business Signs shouldn't cost a fortune. We pride ourselves on offering the best in the market at prices that won't break your bank.
Comprehensive Signage Solutions
Beyond just Business Signs, we offer a plethora of services to cater to all your branding needs:
The BIG DOG Difference
Our unwavering commitment to values, discipline, and honesty has been the cornerstone of our operations. This dedication reflects in every project we undertake.
Your satisfaction is our ultimate goal. From the initial consultation to the final installation, our team ensures a seamless experience, always prioritizing your needs.
In a world bustling with brands and messages, make sure yours stands out. Business Signs by BIG DOG Wraps & Graphics offer you the platform to shine, to communicate, and to grow. Entrust us with your vision, and together, we'll create signs that not only meet but exceed your expectations.
Connect with BIG DOG Wraps & Graphics today, and let's make your business the talk of the town!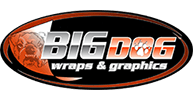 Areas we serve:
Colorado Springs, CO
Westminster, CO
Lakewood, CO
Aurora, CO
Englewood, CO
Littleton, CO
Boulder, CO
Thornton, CO