Winter can be fun, but also expensive on your vehicles!
We are all aware of the damages winter, snow and freezing temperatures can bring to our cars. Therefore, every year we get prepared and apply some extra care to our vehicles. Ice and snow, as well as salt, cause rust and corrosion to the car's exterior and paint. We try all sorts of things like lubricating and regularly cleaning the car, to keep it in good shape. Some of us even go further and protect our car's paint with a car wrap.
Car wraps are more than just for coolness and advertising! Vinyl wraps are excellent for protecting vehicles from weather condition, including snow and freezing temperatures. And you don't have to go far to reach our services, we are close to everything, in Castle Rock, CO. 
Basic tips to protect your car wrap during winter
Just like anything else, car wraps can suffer from freezing temperatures. We are often looking for ways to winterize and protect our belongings. With the proper care and maintenance, your vehicle wrap should not only protect your vehicle but also survive the winter, keeping colors shiny and glossy.  Here are some basic tips to protect your car and your car wrap from the unfriendly winter cold.
Don't Scrape
We all have faced frozen windshields and rear windows on early mornings when heading to work. If you are running late, most probably you will have to go for the scraper to remove the ice from the windows and door handles. That's considering the best case scenario, but we've seen a good share of scratches that come from the use of anything from a  snow shovel to a credit card that came handy in stressful time-crunched kind of day… However, these are all bad ideas. Add stress and half frozen hands to an already dangerous tool, and you may end up ripping off or damaging the wrap material on your vehicle or windows… and you will have to replace it! Probably not your cup of tea.
Instead, use a gentle broom for fluffy snow or cloth to remove any snow and ice from handles. For the windows, your defroster or heater are your best choice. We know, we know… easier said than done. But how much are your willing to invest once the damage is done? Bottom line, MAKE TIME to wait on your windows and handles to defrost in more caring way.
Beware the Evil Salt
We recently talked about cleaning the road salt off your vehicle. Salt is used to melt snow off the streets, but it can be very harmful to your car. Remove road salt as quickly as possible. Exposure to salt over a long period can be very corrosive to both vinyl and paint finishes. Salt can cause discoloration to the car wraps design and the vinyl could be damaged.
If the temperature warms up and allows for it,  hand wash your vehicle or use a brushless automatic car wash and gently dry it with a microfiber cloth. Remember to check the under your car for any snow or sand accumulate there.
Bad for Business
Many people use car wraps for commercial purposes. If you're trying to distinguish your company fleet from the competition or promote a new product or business. Nonetheless, a business car wrap reflects the image of your company and a crappy looking car wrap won't say good things. One more reason to keep your business wraps well protected and properly cared for.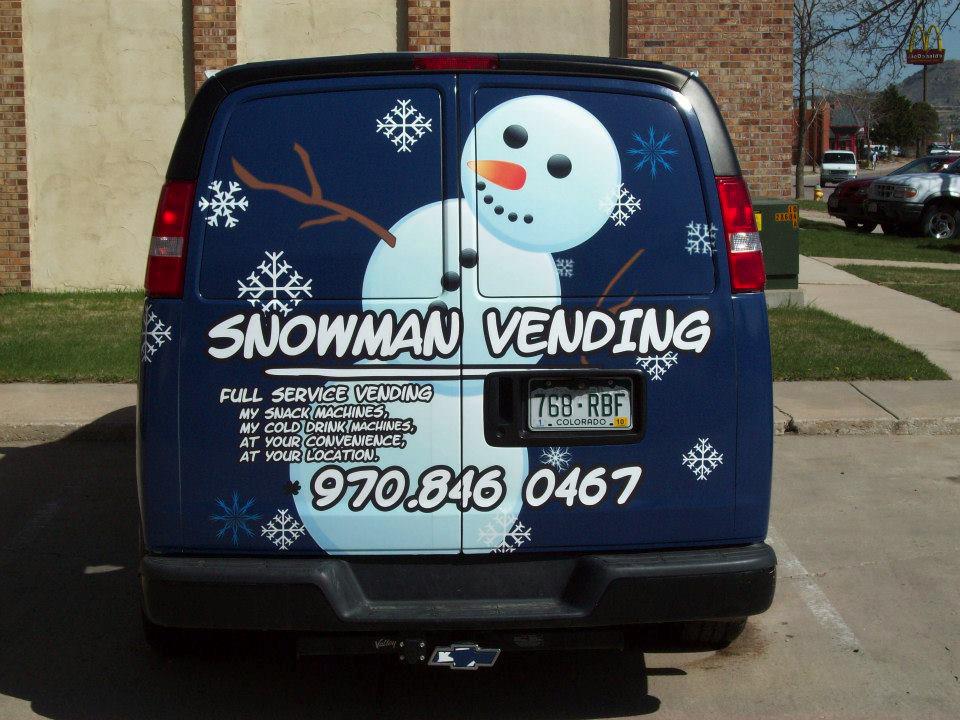 Just follow these easy tips and your car wrap will be able to survive another winter without suffering any damages.