A business card reflects your you are. One you give it to a potential customer, it generates a first impression. Plus, a unique business card can help seal the deal and give someone something to remember you over time. One of the most efficient approaches to doing this is with a well-designed, simple to understand card. Follow the tips below to create distinctively, professional business cards that pack a punch!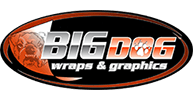 Who, What, Where, Why?
When designing your first business card, the first thing you need to determine is the information you want to convey. Your company name, your name, job title, and company logo should be clearly displayed. Think carefully about which contact details to include. You need to have a balance between providing enough points of contact, without making your card look cluttered. Your email address, phone number, and website are a must. Don´t think it twice, if you're struggling for space, remove the business´ physical address from your design.
Make it Readable
This is a pretty vital, and yet sometimes overlooked, element in business card design. You wouldn't want your clients to have to strain their eyes to read your email or website address. Make sure card´s your text is at least 8 pt, in a readable font and bold color.
Colorful or Plain?
When used correctly, bright colors can make a business card stand out, and look distinctive. This tactic is often used by design and creative businesses, with the aim of appearing exciting, fresh, and authentic. However, don't underestimate the power of simplicity. A plain black & white design can be as memorable and striking as a colorful card and can often be seen as more stylish too.
And there you have it, basic tips to help you design your business card.  Are you ready to put your ideas together?  Give Big Dog Graphics a call today.